With thanks to
Johnny Walker
(via
Stewart Lee
): who would have guessed that the Culture Secretary John Whittingdale would be a fan of Torture Porn?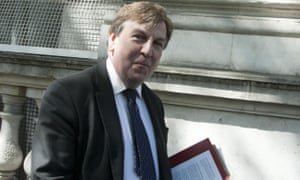 'The Conservative MP is also a horror fan including the so-called "torture porn" of Hostel director Eli Roth. "I quite like really nasty films," Whittingdale once told journalists. "Hostel is undoubtedly the most unpleasant film I have ever seen," he said, while Roth's Netflix series Hemlock Grove "made An American Werewolf in London look like Mary Poppins".'
Maybe the Tories will stop trying to dismantle the university system and see the value of the humanities if Whittingdale reads
Torture Porn: Popular Horror after Saw
? Maybe I'll post him a copy...